La producción de lo nuevo
(ENG)
La producción de lo nuevo is a performance where a large format sculpture made with a combination of newspaper and polyurethane foam was carried through the city of Buenos Aires in July 2016. It emerged from the paradoxical idea of a transportable cave.
There were temporarely planned stops where we installed the sculpture at the entrance of places like the Central Bank of Argentina, the House of Government, the Museum of Modern Art, the MALBA and Fundación PROA among others. At each of the stops, the sculpture turned into a meeting place or a temporary shelter allowing anybody to go inside it.
The planned itinerary lasted 2-days, pushing the sculpture through the streets for almost 30 km. without any kind of legal permission. It was possi- ble thanks to a lot of people that gathered at different stops to accompany the sculpture and helped us, in a diversity of ways, to push it to the next stop.
-
(ESP)
La producción de lo nuevo es una performance cuya primera acción se realizó en la ciudad de Buenos Aires durante Julio de 2016. La motivación de esta paradojica cueva transportable surge de las casas de cambio y su in-visibilidad en el contexto urbano.
Se establecieron diferentes paradas a lo largo de un detallado recorrido por la ciudad. Fue emplazada momentaneamente en la entrada de lugares como el Banco Central de Argentina, la Casa de Gobierno, el Museo de Arte Moderno, el MALBA y Fundación PROA entre otros. En cada parada se podía entrar en ella y se convertía en un punto de encuentro o refugio.
El itinerario duró 2 días y recorrimos cerca de 30 km empujandola por las calles de la ciudad sin un permiso oficial. Su transportabilidad y estabilidad se deben a una nueva técnica constructiva que combina papel maché, metal y poliuretano.
-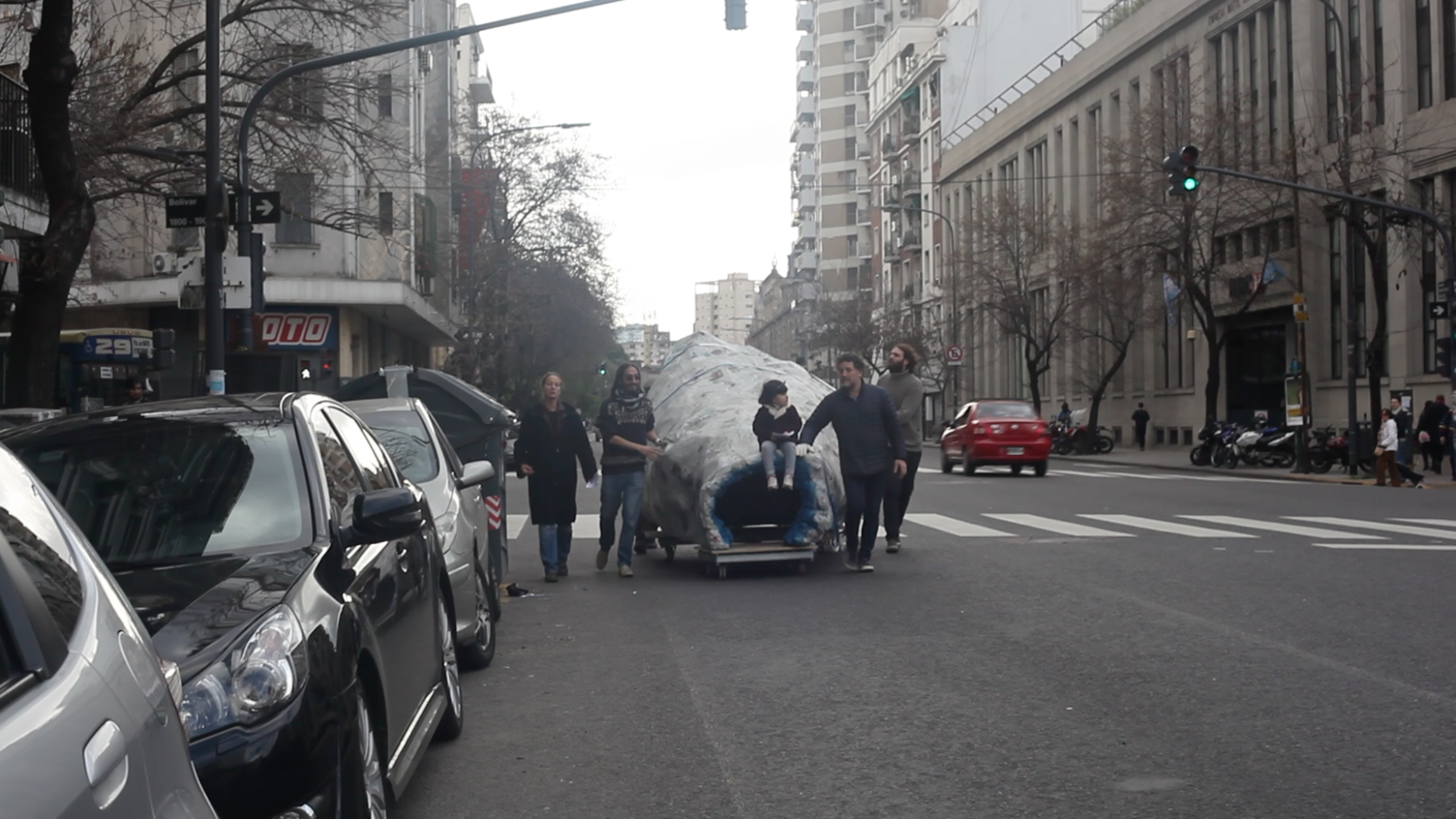 Video Full HD, Stereo, 17:20 min, 2017 (Video Still)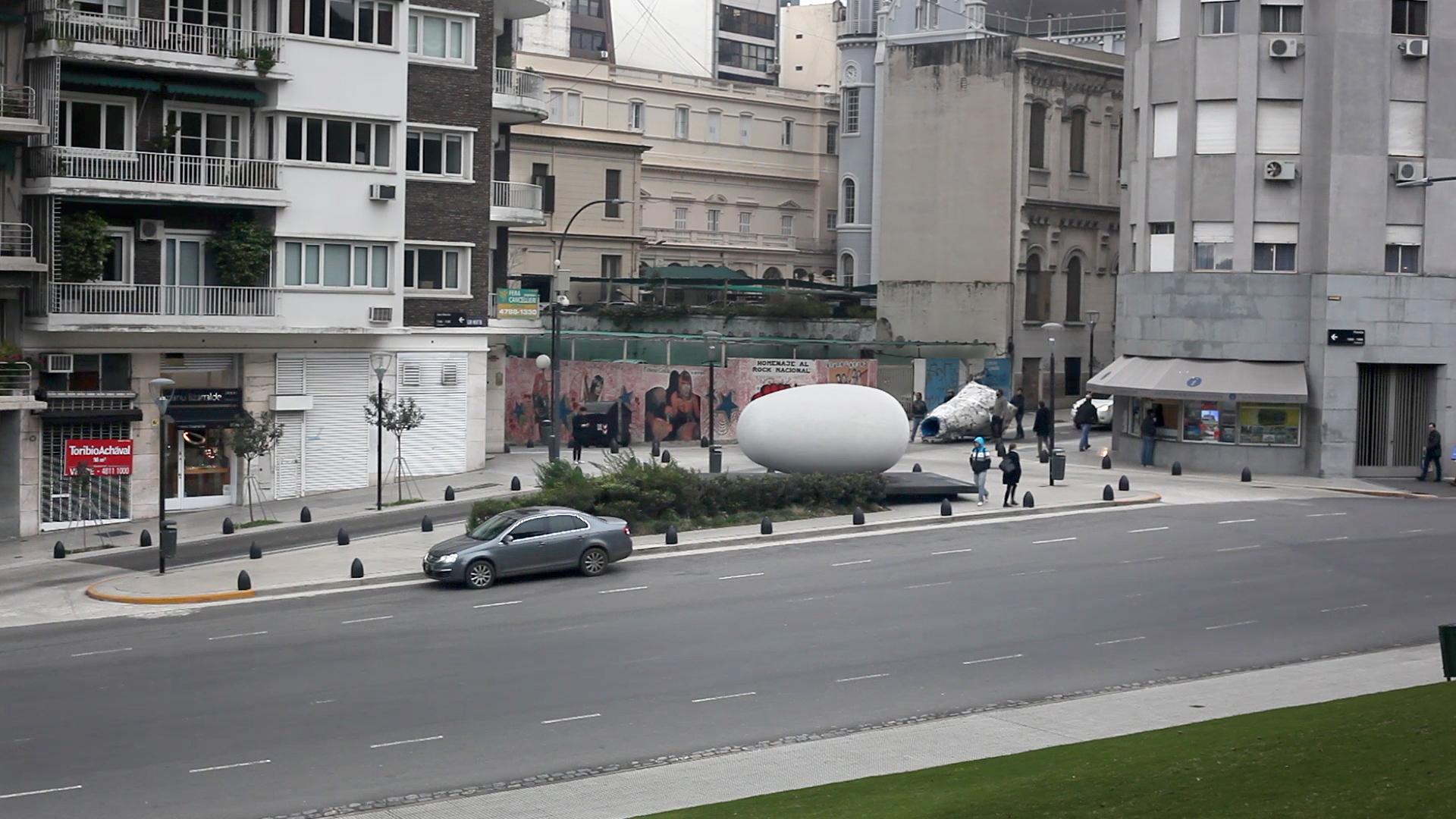 Video Full HD, Stereo, 17:20 min, 2017 (Video Still)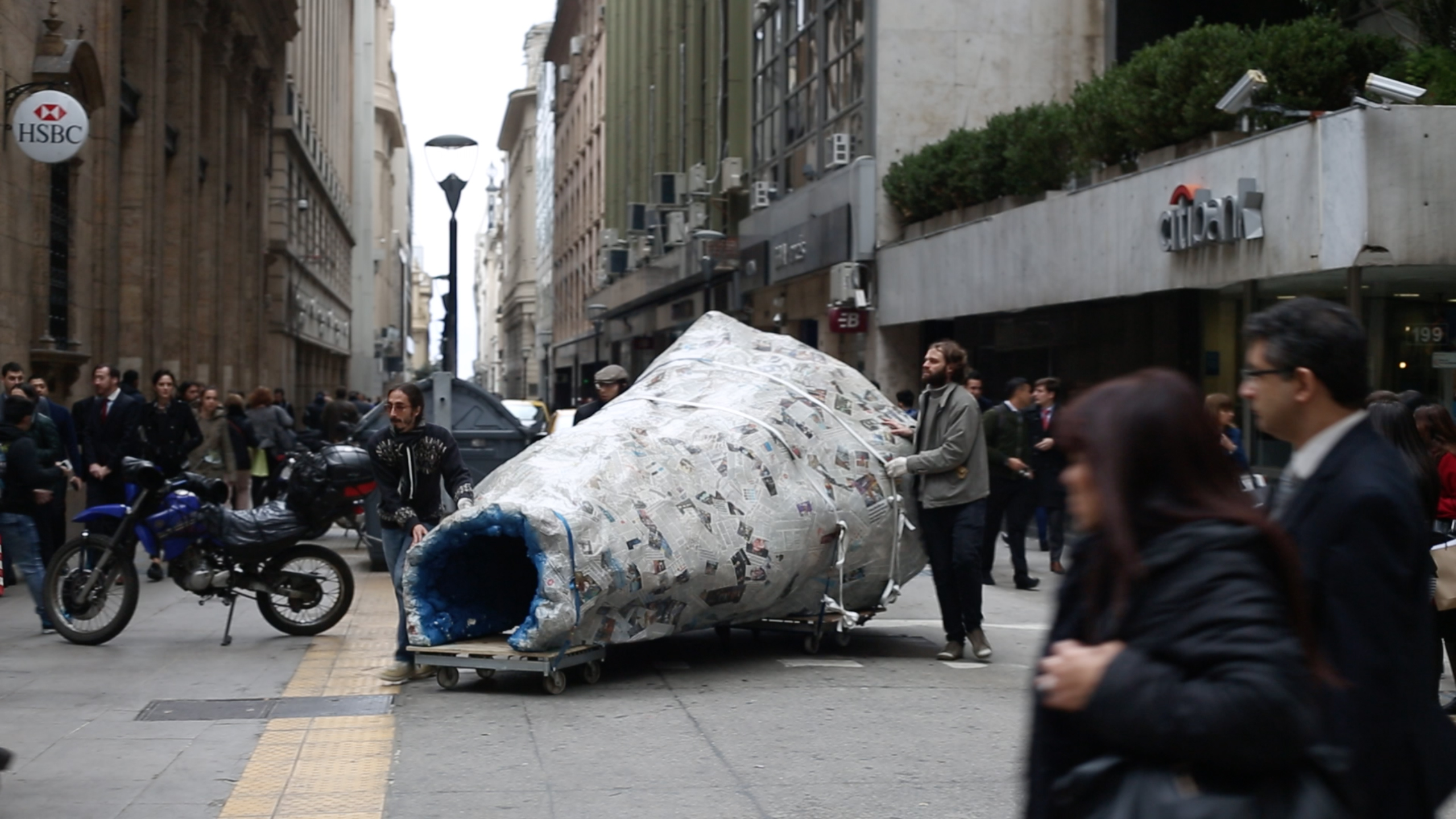 Video Full HD, Stereo, 17:20 min, 2017 (Video Still)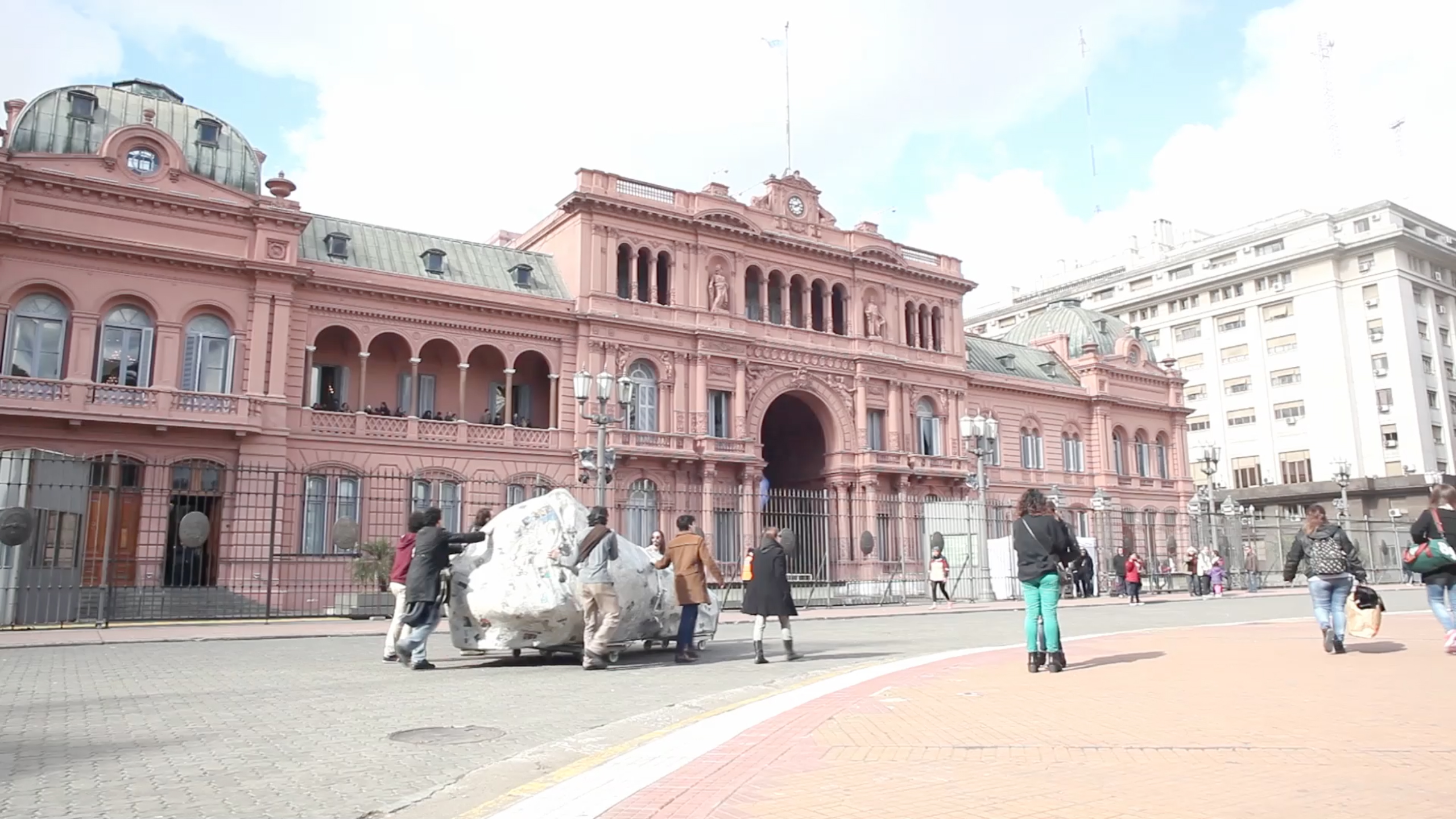 Video Full HD, Stereo, 17:20 min, 2017 (Video Still)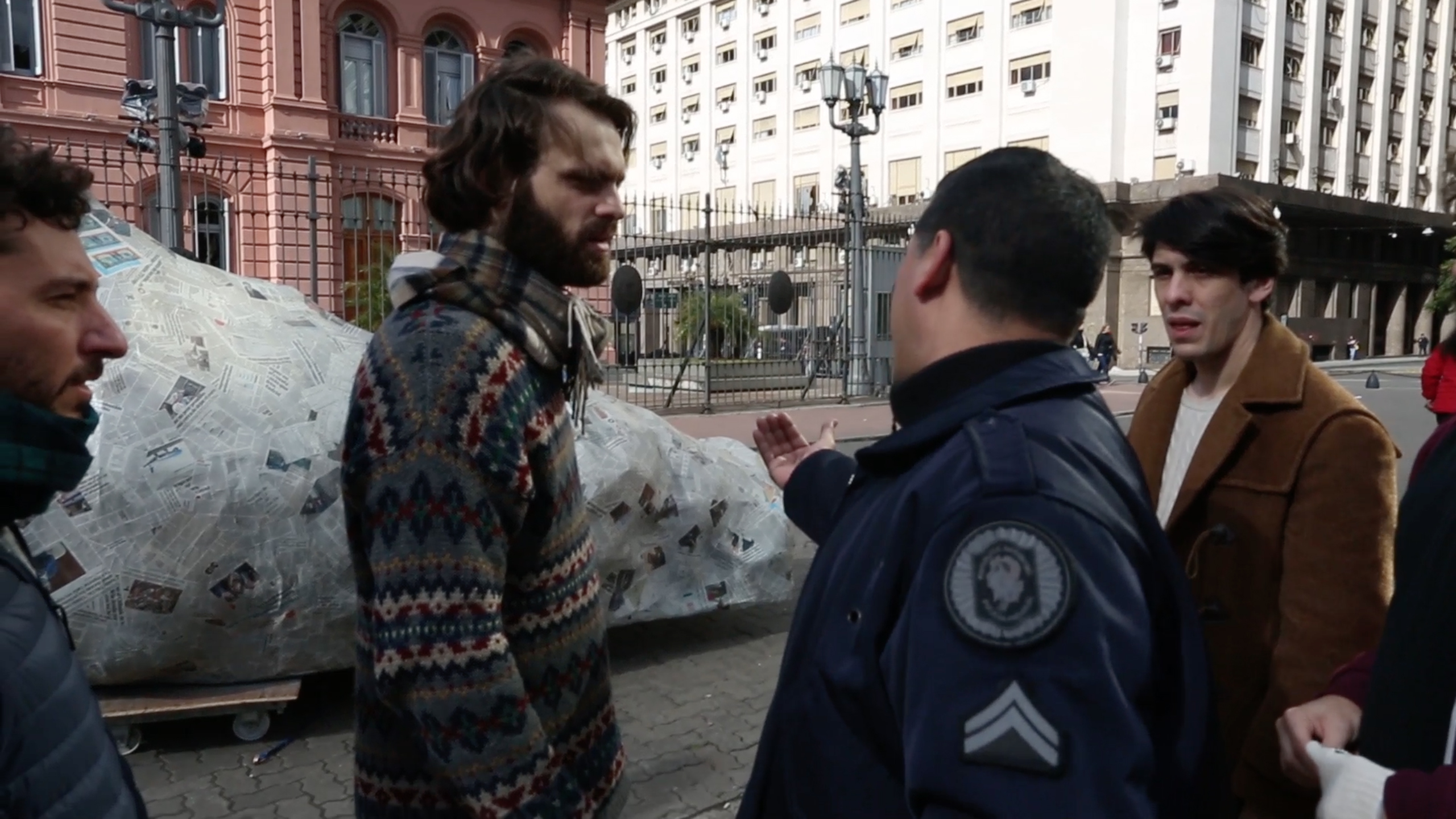 Video Full HD, Stereo, 17:20 min, 2017 (Video Still)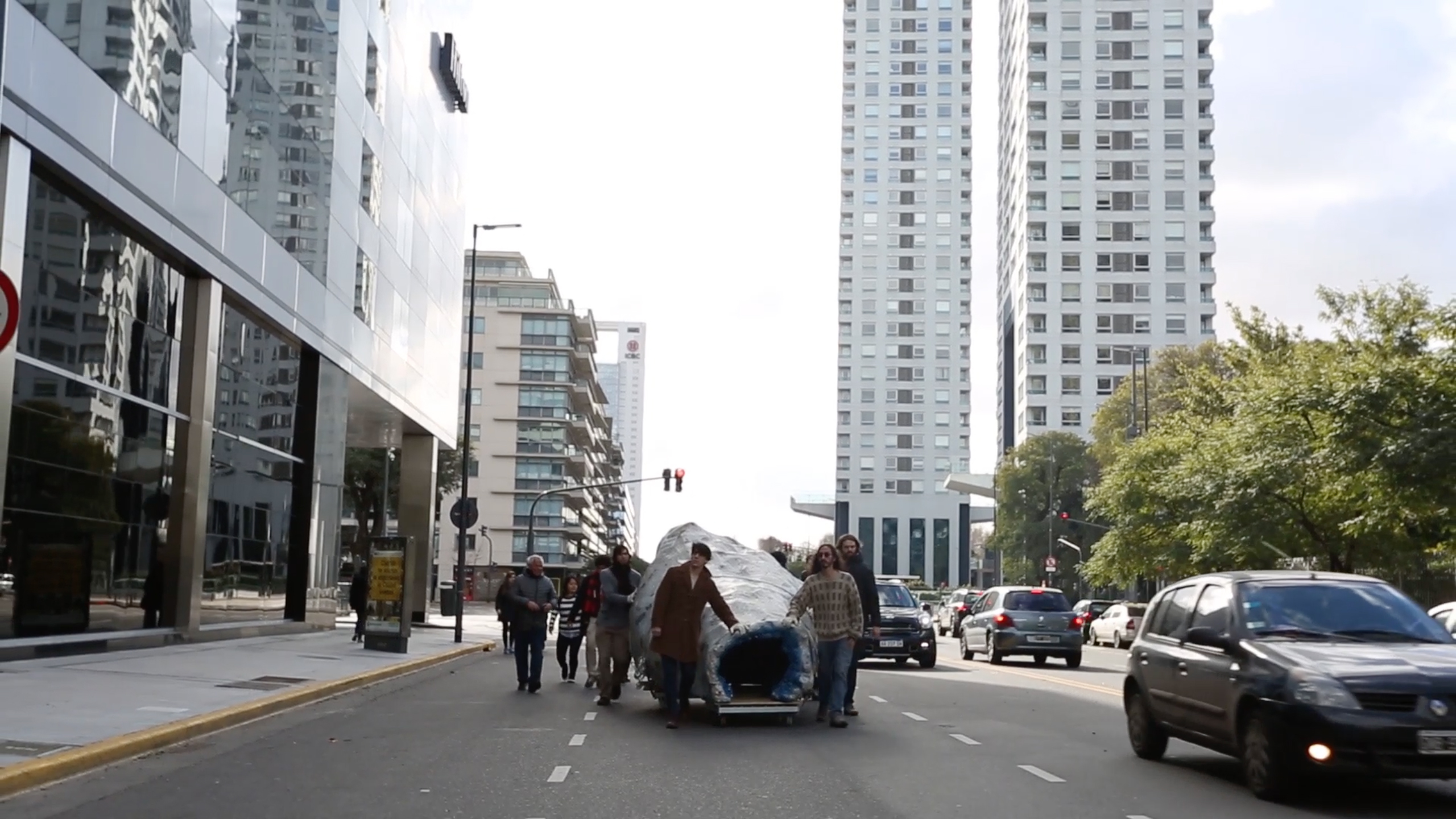 Video Full HD, Stereo, 17:20 min, 2017 (Video Still)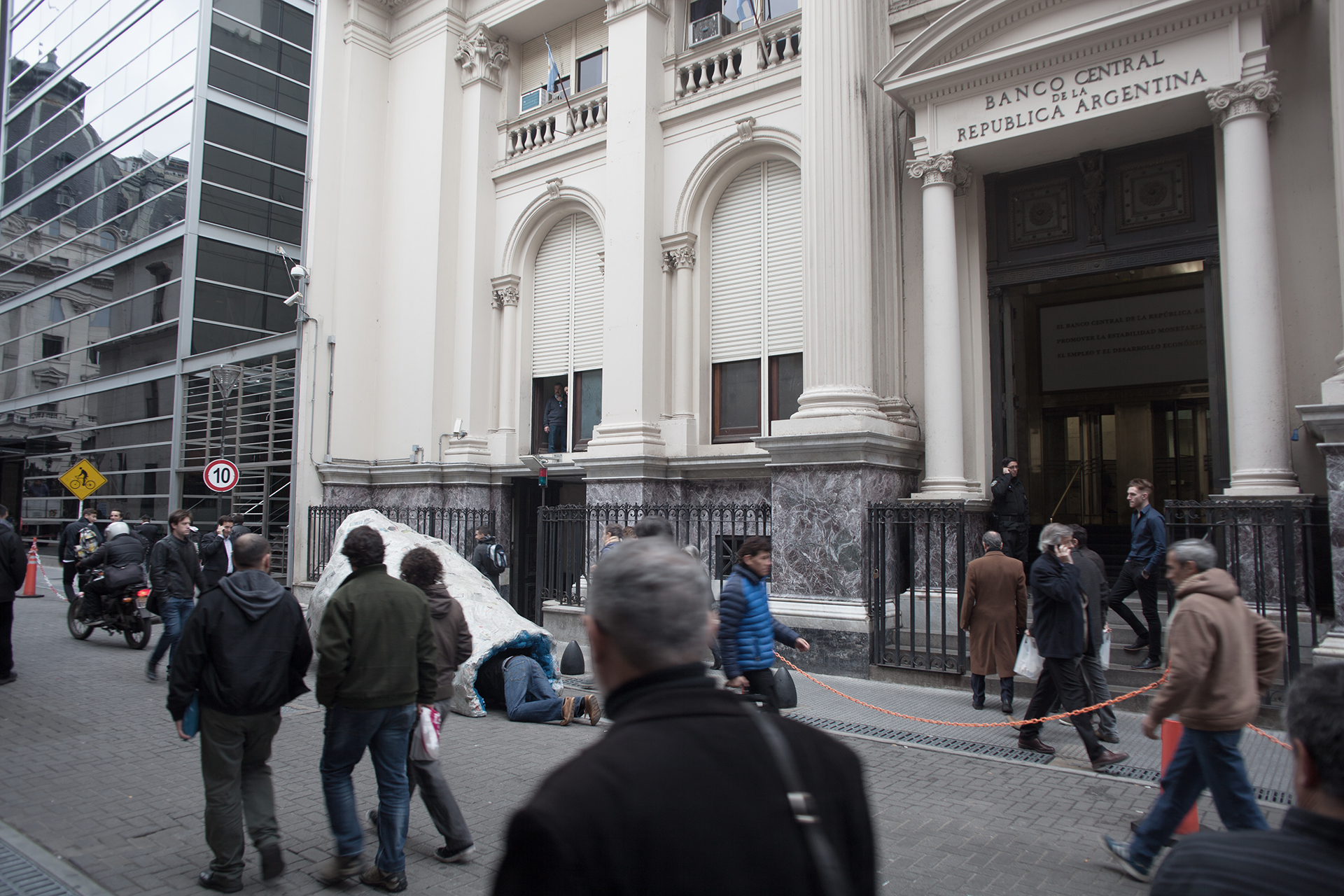 En la entrada del Banco Central de Argentina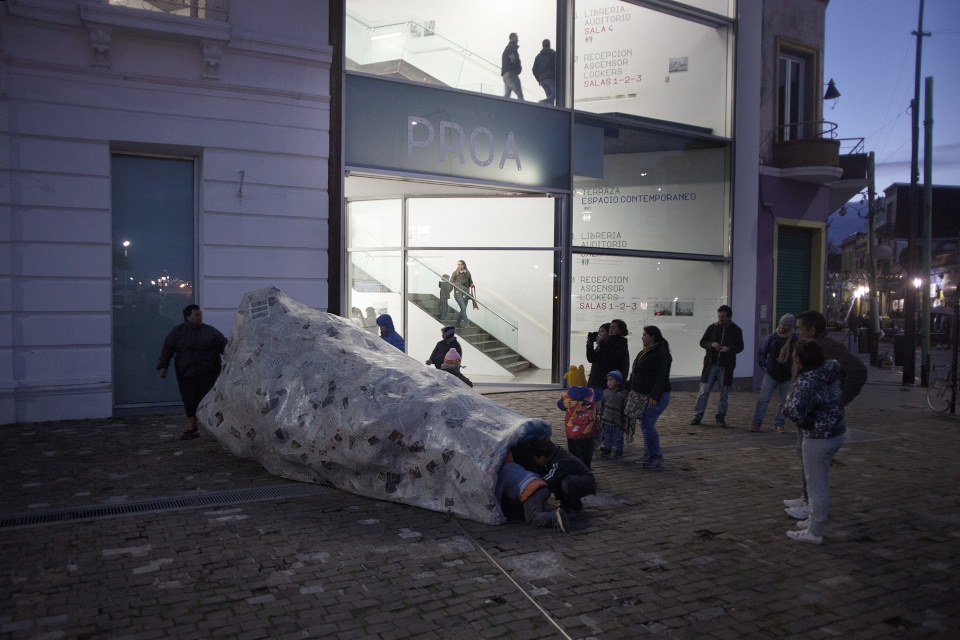 Frente a Fundación PROA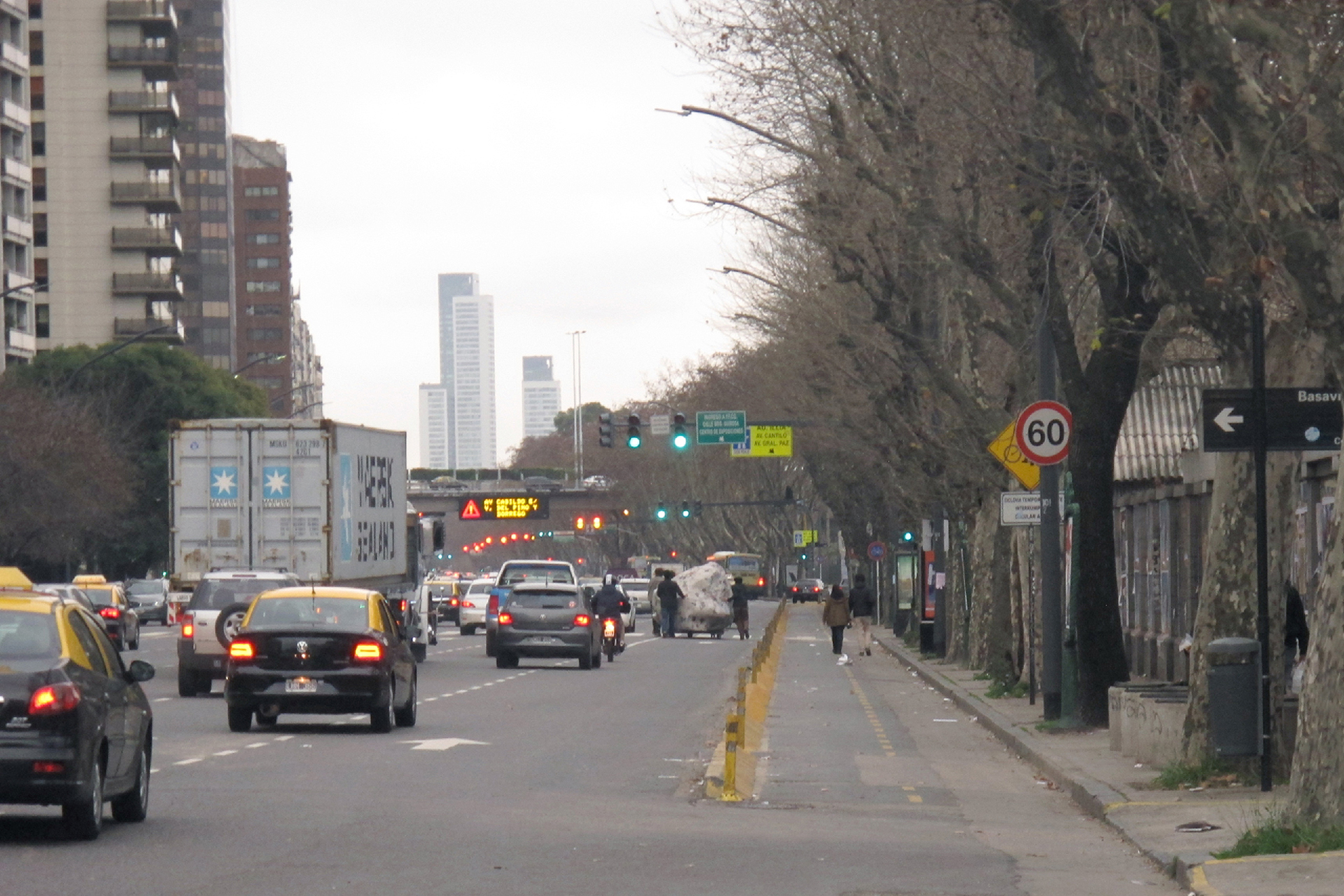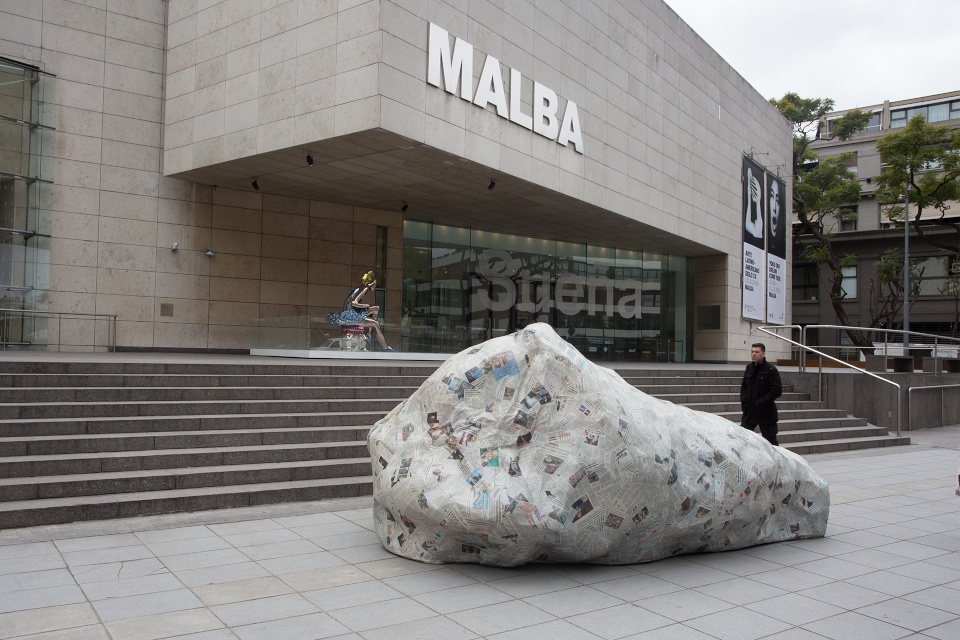 En la puerta del MALBA